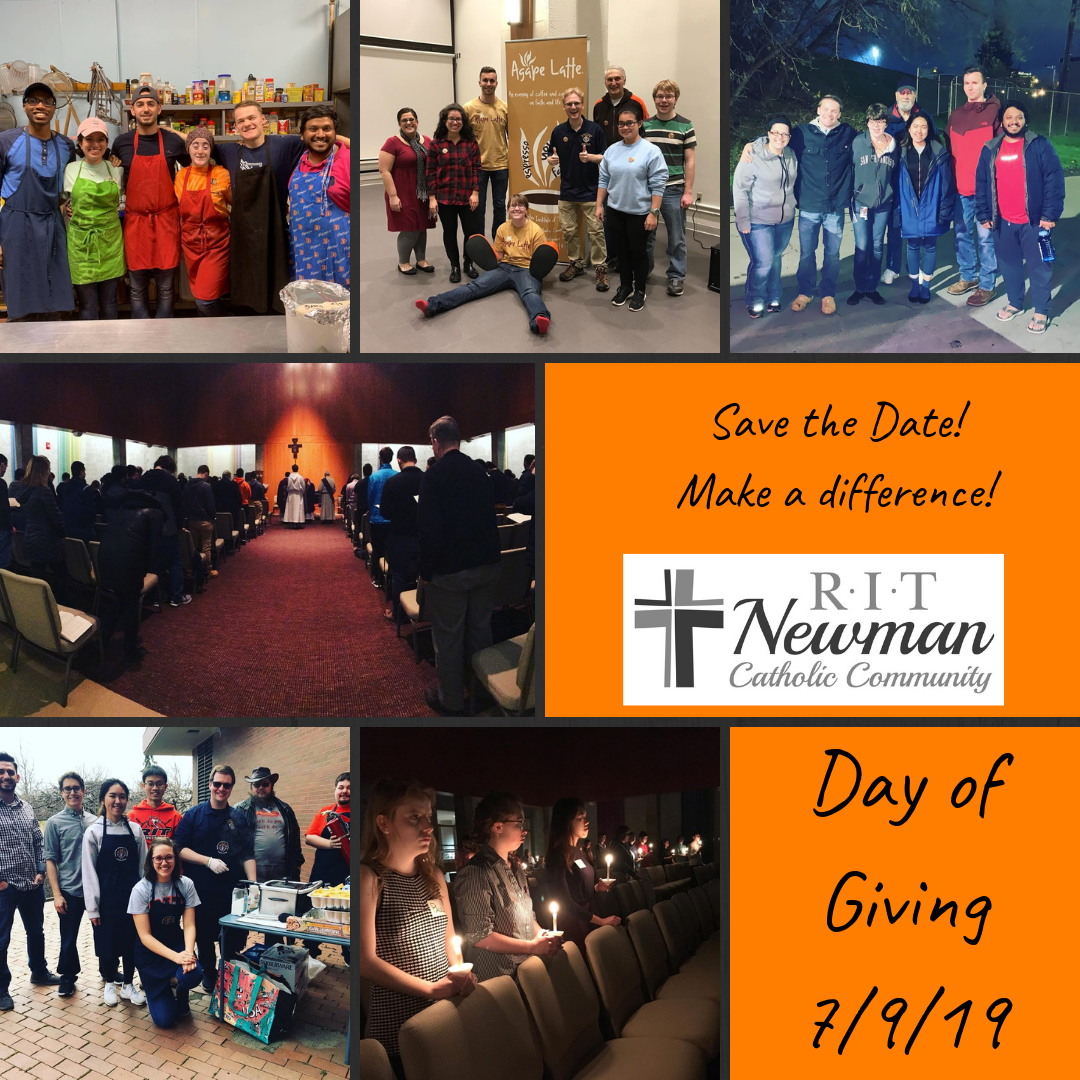 Participate in RIT Newman's 2019 Day of Giving!  You can make a HUGE difference in the lives of our students by giving them the blessing and gift of faith!
Plan now to join our exciting ministry in this very powerful way on July 9th!
Happy Summer, and God Bless you!
Ministering to over 5,000 Catholics at Rochester Institute of Technology is a monumental task, but one lovingly undertaken by our ministry team.  The RIT Newman Catholic Community exists to serve students and the campus community, and does not have the financial resources of a typical parish.  There is a continuing need for financial assistance to support the Catholic Campus Ministry and its many programs, as well as Ecumencial and Interfaith experiences.
There are many different ways you can support us and our students!  You can give directly to Newman, or you can support us through RIT.  In addition, you can sponsor a basket to give your RIT student an extra boost when we do gift baskets during Advent.  Last, but certainly not least, each semester we hold a number of appeals which is crucial to funding our many programs and services.  Some of these are Fall Appeal, RIT Newman Day of Giving, RIT ROAR Day, Spring Appeal, and more.  These help lay the foundation for all of the ministries and events we have planned for the academic year to come.
Thank you so much for your generous support of the RIT Newman Catholic community.  It is because of your support that we are able to offer as many programs and opportunities as we do!
THANK YOU!