10am Mass: Allen Chapel and Livestream via Zoom

4:30-5:30pm Virtual RCIA (RCIA candidates, check your email for link)

5pm Mass: Allen Chapel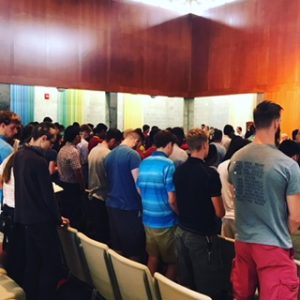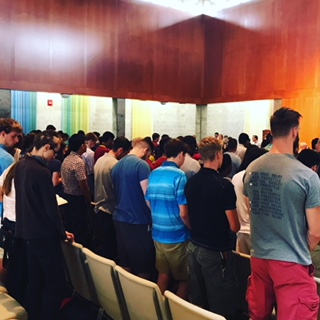 Mass/Liturgy
Sunday at 10am (ASL Interpreter)
Sunday at 5pm
Milkshake Masses TBA
To assure we are following RIT and CDC covid-19 safety guidelines, please keep up to date on how to register for events!  Here is some helpful info for now...
10am Mass will be livestreamed. You can access it here using this link.
Follow us on Facebook, Instagram, and Campus Groups to assure you're getting updates!  Emails aside from Campus Groups will be primarily used for the local community (non-RIT emails).
Please note the following procedures...

If you have ANY symptoms or any suspicion of being exposed to covid-19, please do not circulate campus.
You do need to pre-register in order to attend.
When you arrive, we need you to please check in at the check-in table.  This is necessary for RIT guidelines with contact tracing. If you have a smartphone, there will be a QR Code you can just scan for check-in. If you do not, you can check in with the volunteer by having them search by your name.
Everyone coming to mass needs to complete the daily health check. Students/staff should be familiar with this process already. For ALL those attending mass, complete the screening with the following information...

STUDENTS/STAFF/FACULTY: Go to dailyhealth.rit.edu or call 585-438-5257 to complete your screening. If you do it online, you can just log in and complete it. If you call, you will need your UID# to identify yourself.
COMMUNITY/PARENTS/VISITORS: Call 585-438-5254 to do your health screening.
ASL Instructions for Daily Health Screening: CLICK HERE for the ASL video of the Daily Health Screen User Guide.

For updated information on the risk levels at RIT, please click here. Check in whenever you'd like to keep yourself aware of the risk level based on randomized testing and any other information coming out! Here you can find the levels and what that will mean for gatherings on campus.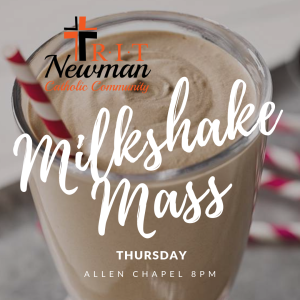 Milkshake Mass
A couple times per semester we hold a Milkshake Mass on Wednesday evening at 8pm.  So what's a Milkshake Mass, you ask?  It's exactly how it sounds...we have a very casual daily mass at 8pm followed by MILKSHAKES made by the wonderful Newman student leaders!
Our Milkshake Masses for the Fall 2020 semester are...
Canceled until further notice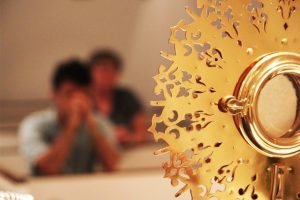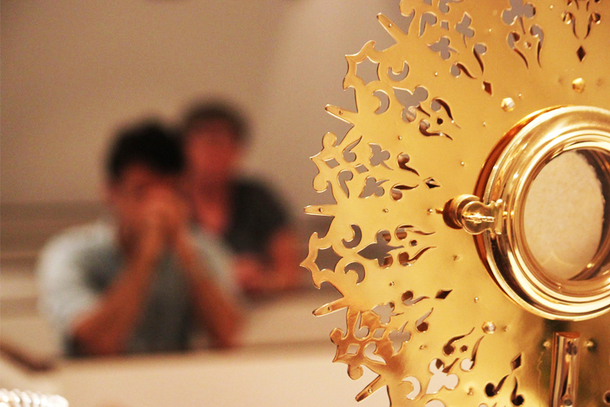 Eucharistic Adoration
Adoration is a beautiful opportunity to relax and spend time with Jesus!  Sometimes we will have Adoration followed by group prayer, sometimes Adoration with some praise and worship, and other times just opportunities for silent prayer and meditation with the Blessed Sacrament.  If you have never participated in a Eucharistic Adoration, that's ok!  Join us and experience the power of spending time with the exposed Blessed Sacrament!
Our Spring Adoration Times Are...
Times TBA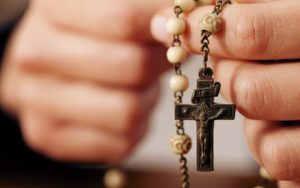 Rosary Prayer
The Rosary is a scripture-based prayer that helps us to settle our hearts and minds.  Join us to pray the rosary as a group!  Are you worried or intimidated about how to pray the rosary?  No problem!  We have easy to follow guides showing what all of the beads represent, and even a guide with all full prayers - so no need to worry about keeping up or knowing what to do!  We will on this journey together in prayer and in peace.
Our Spring Semester Rosary group prayer times are...
Times TBA