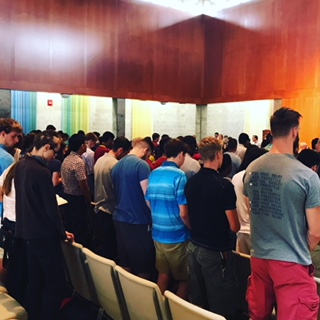 Sunday Mass
10am (ASL interpreted when school is in session) - Allen Chapel
5pm (when there are classes the following day) - Allen Chapel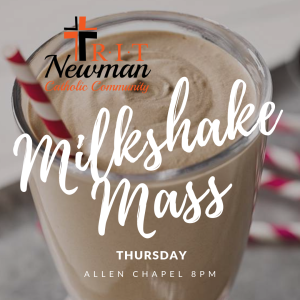 Milkshake Mass
A couple times per semester we hold a Milkshake Mass on Wednesday evening at 8pm.  So what's a Milkshake Mass, you ask?  It's exactly how it sounds...we have a very casual daily mass at 8pm followed by MILKSHAKES made by the wonderful Newman student leaders!
Our Milkshake Masses for the 2019-2020 school year are...
Thursday September 19th at 8pm in Allen Chapel
Thursday November 14th at 8pm in Allen Chapel
Thursday February 13th at 8pm in Allen Chapel
Thursday April 30th at 8pm in Allen Chapel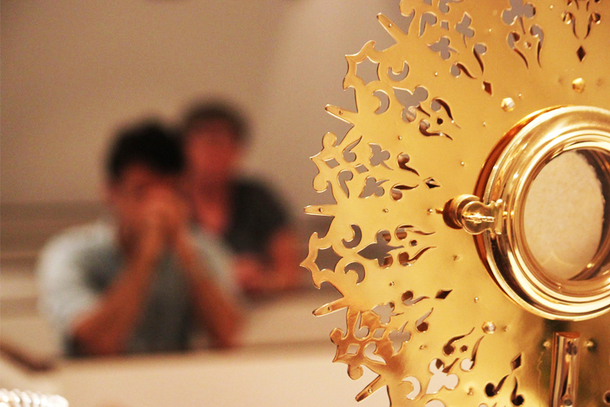 Eucharistic Adoration
Adoration is a beautiful opportunity to relax and spend time with Jesus!  Sometimes we will have Adoration followed by group prayer, sometimes Adoration with some praise and worship, and other times just opportunities for silent prayer and meditation with the Blessed Sacrament.  If you have never participated in a Eucharistic Adoration, that's ok!  Join us and experience the power of spending time with the exposed Blessed Sacrament!
Our upcoming Adoration times will be added soon!